Two Triangle Dangle (speckled)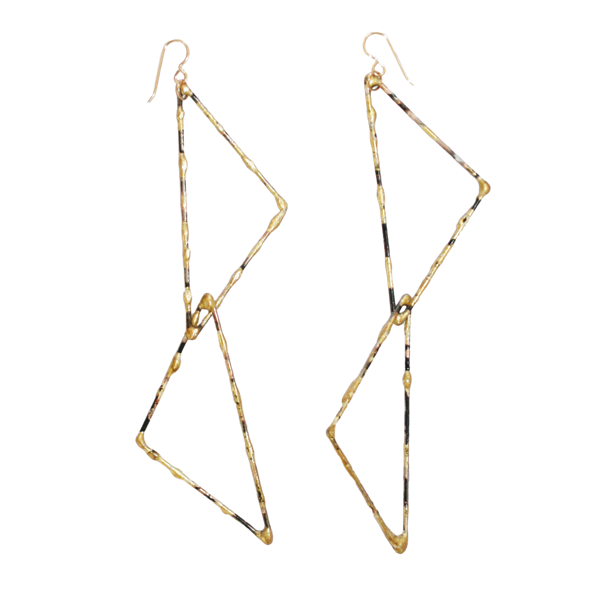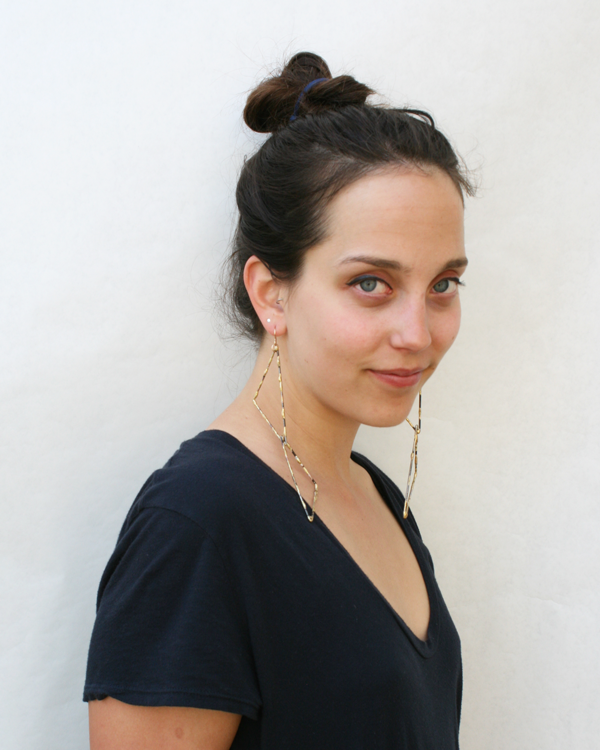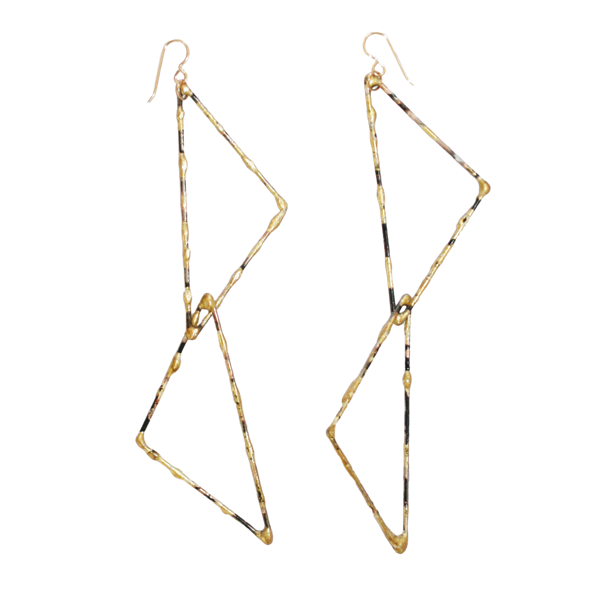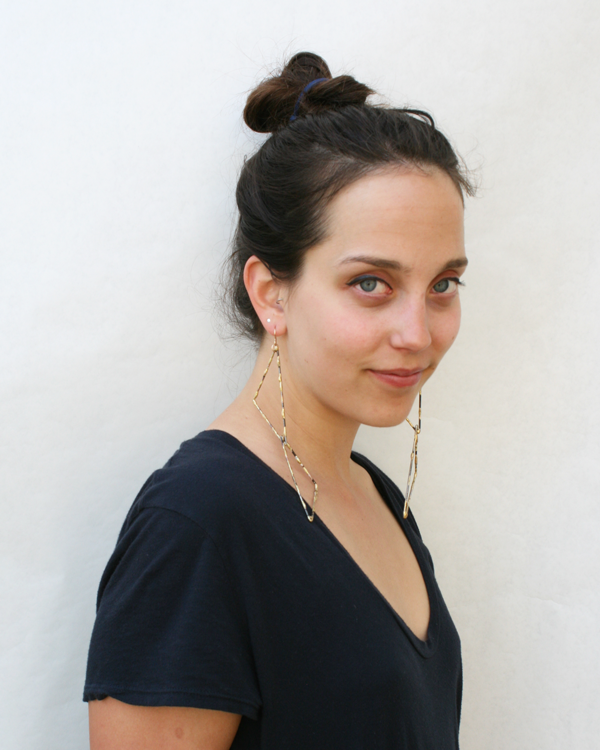 Two Triangle Dangle (speckled)
Copper-coated steel, speckled with bronze. Sterling silver hooks.
The top triangle can be roated, allowing you to choose how the earring hangs. An earring of this style is around 6 inches in length.
This jewelry is hand made using the welding technique of oxy-acetylene brazing. Every piece will be slightly different.